Nicolas Garon
Have a long layover in Paris?
If your flight lands at Charles De Gaulle and you've never explored the European countryside, make the most of your layover.
Arriving at Charles De Gaulle is quite distinct from landing in Marseille, France's second-largest city, in that the airplane views (coming from the west) are not analogous to the city you are traveling to. Flying into Marseille, you're treated to breathtaking views of cerulean waters, terracotta rooftops, and the captivating coastal vibes of southern France when you gaze out of the airplane window. Similar close-up cityscapes can be experienced at airports like Lisbon or Frankfurt. However, Charles De Gaulle airport is a bit further from the heart of Paris and is situated just beyond its urban outskirts, nestled in the green countryside.
During my numerous flights from the United States to CDG, I was always taken aback by the sight of expansive, meticulously maintained plots of farmland, painted in various shades of green and brown, almost resembling North Dakota from above. Tiny French communes were scattered like gumdrops below.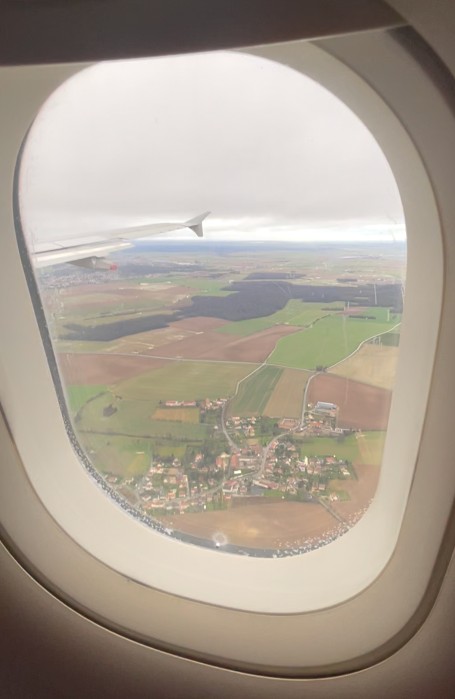 Views from descent into CDG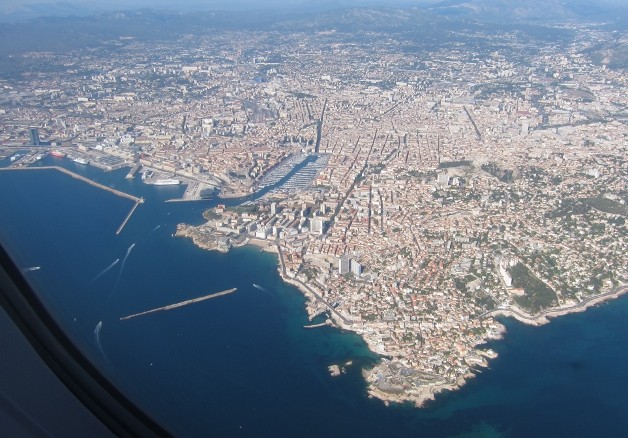 "An aerial photograph of Marseille" Image: Olivier Cleynen
Landing at CDG, France's busiest airport, next to the bustling 2.1 million residents of Paris and its suburbs, is an entirely different experience – serene and rural. Occasionally, these vast green patches were divided by lengthy, yet narrow and low traffic, two-lane roads. I wanted to explore this bucolic side of the country, and fortunately, it was right within reach.
One day, while waiting at CDG for my flight to DXB, I found myself with ample time to spare. I ventured in the opposite direction of Paris and picked, at random, a small commune to visit – Vémars. With a population of 2,396 and just an 11-minute Uber ride from the airport, it was small, but felt like the heart of France's countryside, seemingly far removed from any airport. Luckily, there are many small communes like this not far from the airport's epicenter.
My Uber driver chauffeured me away from the airport towards the town center.
CDG's surrounding architecture makes up an intriguing neighborhood. Modern architecture graces its hotels, juxtaposed with dark, charcoal, and gray brutalist structures like Terminal 1 and the Douane headquarters. But as we left the concrete and brutalism behind, the landscape turned lush and verdant.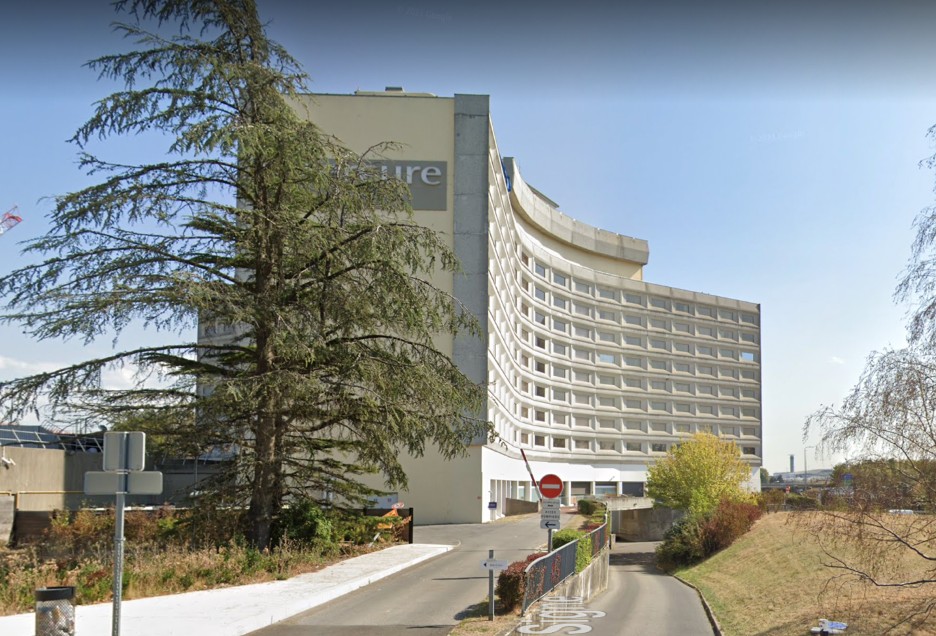 Some brutalist styled architecture near the CDG airport.
Rolling pastures, electrical power lines, and tall hills unfolded before us. Rows of trees acted as a shield, concealing the airport's hustle and bustle from the tranquil countryside. We passed through the trees and arrived in the town, right in front of the town hall, shotly after 9:00am.
What's remarkable is that every town in France, regardless of size, typically boasts a beautiful mairie (town hall) and a splendid church. Vémars was no exception. The small town featured a charming two-story mairie with a chateau-like design and a grand church that stood proudly.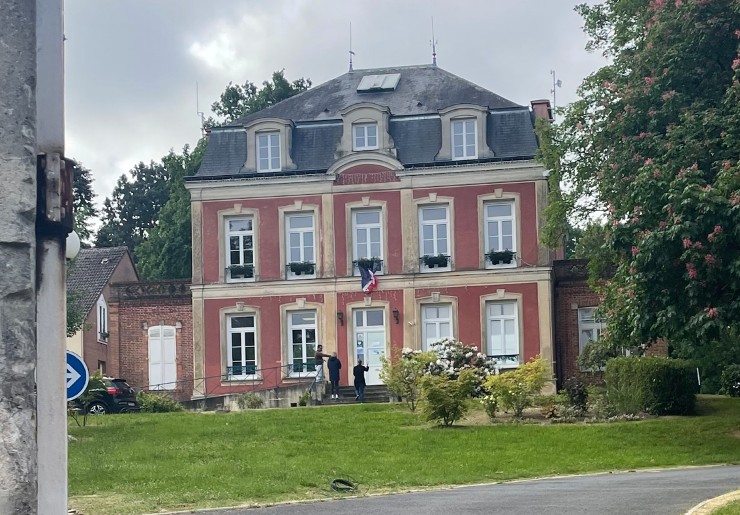 Town Hall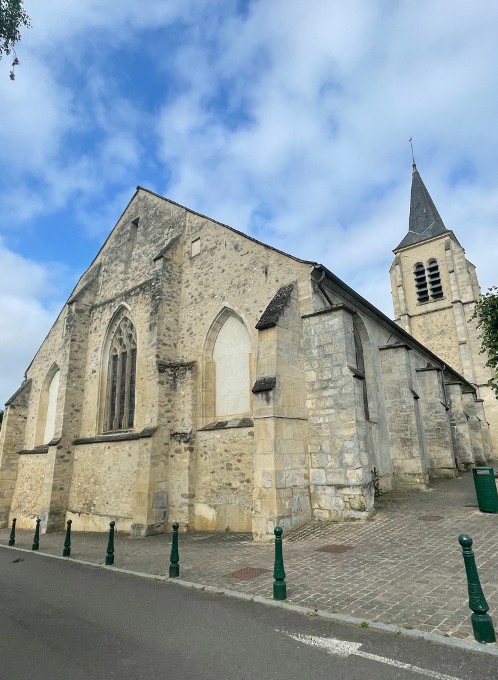 Saint-Pierre-et-Saint-Paul Church of Vémars, which is over 470 years old
The city exuded a sense of calm and green serenity. It was a place of quietude, with minimal traffic and an abundance of small gardens. The houses were nearly symmetrical, many adorned with neatly trimmed hedges and vibrant flowers like roses. The town was hilly, and I wandered upwards, discovering a basketball and tennis court with a panoramic view of the city. The atmosphere felt steeped in history, and there were several benches where one could sit and commune with nature.
I popped int the local Carrefour to pick up some fruits and strolled past dogs napping while a curious cat observed me, as if recognizing my outsider status.
Carrefour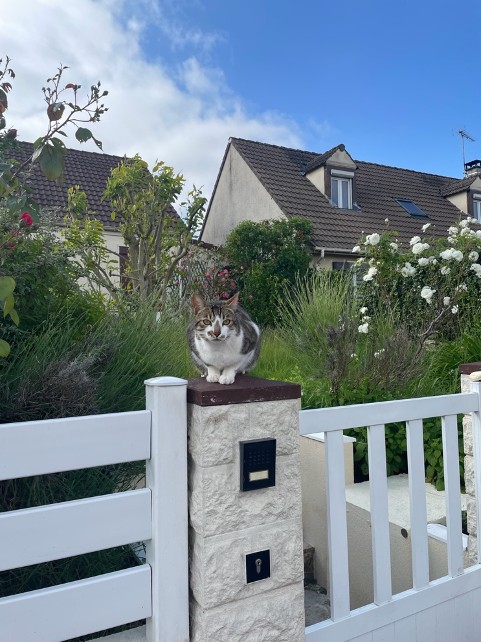 A photogenic feline
I headed toward the edge of the town, where a grand castle loomed with its imposing walls. Adjacent to it was a gated community, and in between, there stretched endless green fields and tall grass. Throughout the entire city, you could hear a pin drop, but in this particular spot, it was exceptionally quiet, with only the wind and rustling grass as the audible sounds. It resembled the Windows XP background but with a greater sense of existence, featuring oak trees and rolling hills.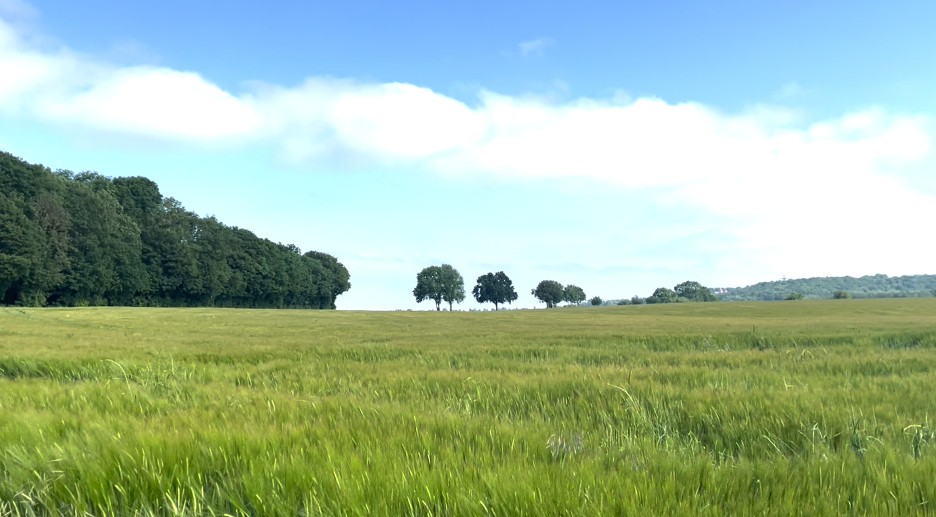 I had spent a spring break in Saint Pierre and Miquelon, an overseas French department that shared the same quaint charm and population. I truly relished the serenity and the kindred spirits of the countryside.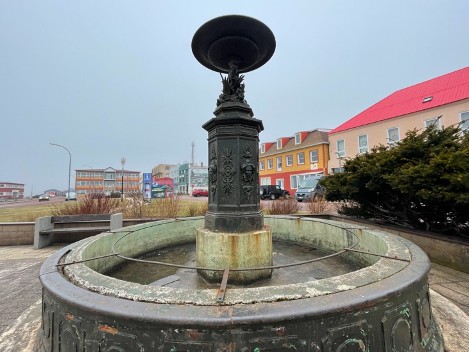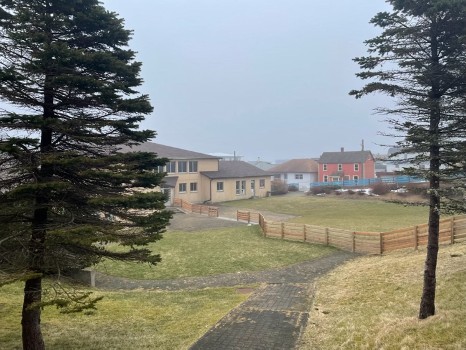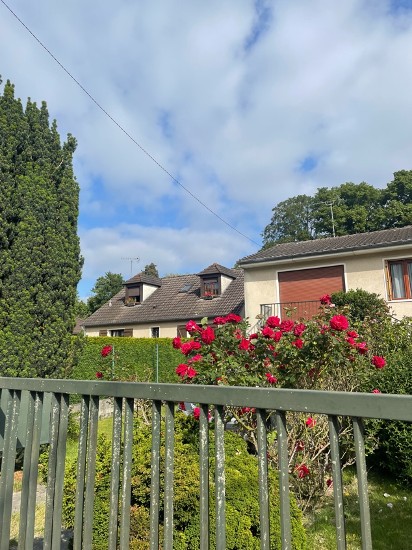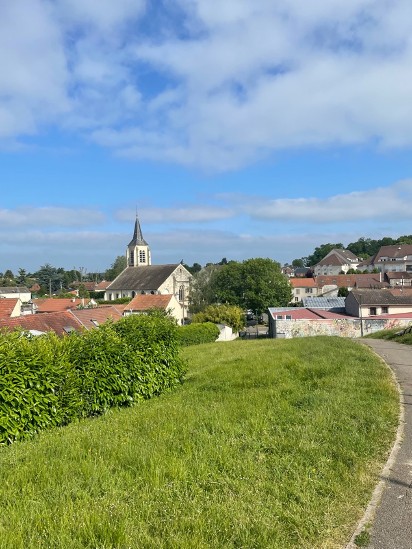 Top two images- Saint Pierre and Miquelon
Bottom two images- Vémars
The residents seem to take delight in personal projects like gardening and construction, putting their well-being first. I would wholeheartedly recommend visiting a small town in France, as they offer not only authentic cuisine, churches, and architecture but also a warm and inviting ambiance, steeped in nature and a sense of tranquility and peace – something that most cities often lack. I discovered that a front-row seat to the French countryside was just an 11-minute drive away from CDG airport and was worth every penny.